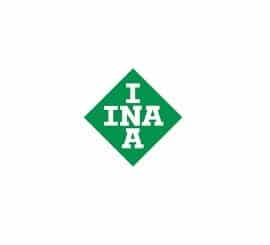 Founded in 1946 by Wilhelm Schaeffler, the company's rise began after the invention of the needle bearing cage following the large-scale production of INA needle bearings for the German automotive industry.
The Schaeffler brothers co-founded LuK Lamellen und Kupplungsbau GmbH in Buhl in 1965. The company became the technological leader in the market with its first innovative product, the diaphragm spring coupling. LuK has been part of Schaeffler since 1999 as one of the world's largest clutch manufacturers.
The FAG brand is inextricably linked to the bearing industry. In Schweinfurt, Germany, in 1883, Friedrich Fischer first designed a ball mill that allowed machines to produce high-precision, large-volume steel balls. This idea is considered the historical beginning of the rolling bearing industry. The industry soon spread around the world from Schweinfurt. FAG (Fischers Aktiengesellschaft) has been a registered trademark since 1905 and, along with INA and LuK, is an important part of the Schaeffler Group.
Active Group is the official distributor of Schaeffler Group in Azerbaijan, a manufacturer of FAG, INA, and Luke brands. Active Group has been cooperating with Schaeffler Group for many years, presenting European, Asian and American aftermarket brands to Azerbaijani buyers, which are distinguished by their quality and reliability from the first day of operation.